Apprentice Success Stories
We are very proud of our apprentices and what they have achieved. Read below some of their success stories.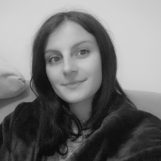 Melanie
Melanie is currently completing an Advanced Apprenticeship Level 3 in Business and Administration. She works in the Health & Social Care team Buckinghamshire Council in the Deprivation of Liberty safeguards team where they support anyone who is 18 years or older who needs support to protect their liberty, as they do not have the capacity to make some or all decisions for themselves regarding their care or treatment. The individuals she supports live in care homes and/or hospitals.
Melanie said that she finds the job rewarding as "I play a part in supporting vulnerable people and their families in our community."
"I am nearly at the end of my apprenticeship and have enjoyed the experience, it has been challenging at times, but I am glad I stuck with it. I am finishing the course ahead of time as I am about to go on maternity leave, I have been supported by my employer and trainer to make this happen. I would recommend an apprenticeship to other people to gain new skills whilst working and gaining experience."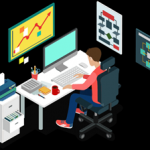 Daniel
Daniel is a Level 3 IT Service Desk Apprentice at Buckinghamshire Council.
He said, "Working in the office environment answering phones to customers and growing not only my knowledge of the role, but also my confidence has provided my manager with enough evidence that I'm ready to advance into a full time role come the end of my qualification.
Taking this apprenticeship has given me options that weren't previously available to me and most importantly, during an uncertain time in the national pandemic, it has given me a stable opportunity to support myself and continue to learn and grow in my role."
His line manager Keith Harding said this about the the impact apprentices have had in his IT department:
"I have been fortunate enough to have had apprentices learn and grow whilst working within my team who end up rivalling the skillset of core team members – Daniel is a real asset!"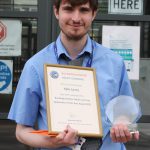 Kyle
Kyle is our Apprentice of the Year 2021 and was nominated due to his fantastic personal and professional achievements, and for giving so much back to the community and Mandeville School throughout the pandemic and his apprenticeship, and being a key worker.
At the beginning of the course; the new job responsibilities and the learning responsibilities for a Level 3 apprenticeship, presented some real difficulties with prioritising, multitasking, initiating communication and social interaction at the very busy Mandeville School, where Kyle is based as an apprentice and in charge of reprographics.
Together with his fantastic team of colleagues and students at Mandeville School, Kyle battled through the challenges of a pandemic, survived many 'constructive-feedback sessions' and Teams meetings. He recovered from Covid and attended work everyday when the school was open, was never late for his apprenticeship meetings, and always greeted us with courtesy and optimism. This level of commitment and integrity comes from the fact that Kyle never doubted the value of his role within the school, and his commitment to the team was always his priority. Kyle responded to this year's challenges with a greater desire and determination to make it right, and his resilience grew by the day, especially as the pandemic required reaching out and supporting other teams within the school as well as moving to online study for his apprenticeship (even supporting teachers with classroom delivery).
Kyle managed a Library Project from start to finish for over three months, working proudly and tirelessly with teachers, students and many other stakeholders within the school and outside (IT support). The library is now open and fully functioning, with a 'wish list' of books to purchase sometime in the future. Kyle worked on his apprenticeship through the pandemic, and reached End Point Assessment, the final stage of the apprenticeship.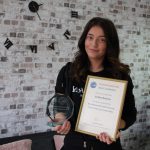 Jordan
Jordan is our Trainee of the Year 2021.
Jordan joined the Employability programme in September 2020 with a view of trying to better her education and build her own esteem and confidence. Jordan had a keen interest in hairdressing and with the help of the Traineeship programme, secured a part-timework placement with Hair Therapy in High Wycombe. She worked really hard in the salon and was learning as much as she could.
Jordan completed her Traineeship in December 2020 and through her excellent time keeping and willingness to learn she was offered an Apprenticeship with the salon to start in January 2021.
Although her start was delayed due to CV-19 restrictions, she is now studying towards her apprenticeship and making excellent progress and the salon is very happy with her.
Jordan's programme had to be delivered online and she had to wait for work placement opportunities due to the restrictions. Jordan had excellent attendance and overcame her shyness when attending online group sessions. As soon as she was able to start a work placement Jordan made every effort to ensure she attended, even though she had children at home and had to make arrangements to enable her to attend the salon.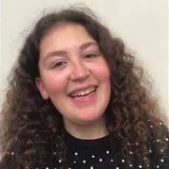 Scarlett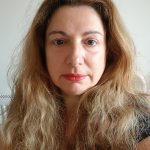 Ana
Ana Maria is studying for a Level 4 Project Management Apprenticeship with Bosch in the e-business department. Her apprenticeship has allowed her to provide the skills and knowledge to apply project management methods and use tools to support successful project delivery. Ana Maria says the apprenticeship programme has helped her to combine learning and work and put the skills she's learnt into practice and identify further development. She's planning to develop her skills for the APM standards and gain a Chartered Association of Project Management accreditation to further develop her career.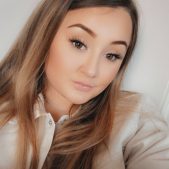 Kiera
Kiera is studying for a Level 2 Business Administration apprenticeship at Buckinghamshire Council. She left school with no qualifications and became a single mum at a young age. She decided to study for an apprenticeship to gain qualifications to further her career. She feels that her apprenticeship is going to give her and her son a better future and it has already given her more self-confidence and career prospects.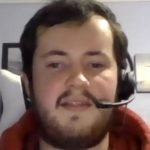 Matthew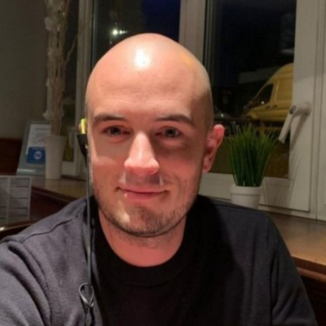 Jamie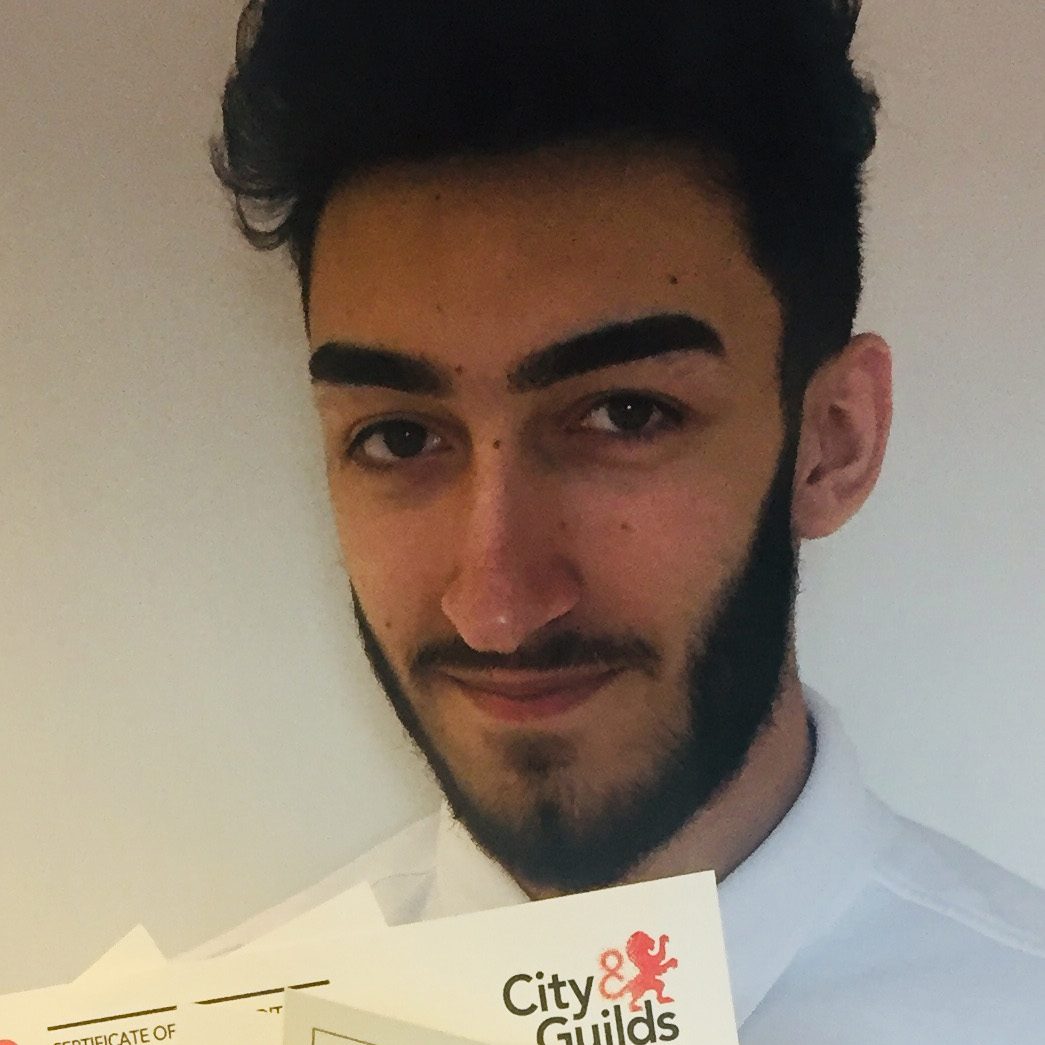 Ferrari
Ferrari has completed a Level 2 Apprenticeship in ITQ at Buckinghamshire County Council.  His assessor said of him, "Ferrari has really grown in confidence, he has enjoyed learning new ICT skills and has progressed onto an ITQ Level 3 course to develop his skills further at Buckinghamshire County Council." His line manager said, "Whilst Ferrari has gained knowledge from his apprenticeship, the ICT Service Desk has gained an invaluable resource that contributes to a successful customer experience. Ferrari has been able to convert his acquired knowledge into transferable skills, which in turn has improved his confidence in his abilities."
Ferrari said that the highlight of the course was starting something new and meeting new people and he has enjoyed the balance between his role and his coursework.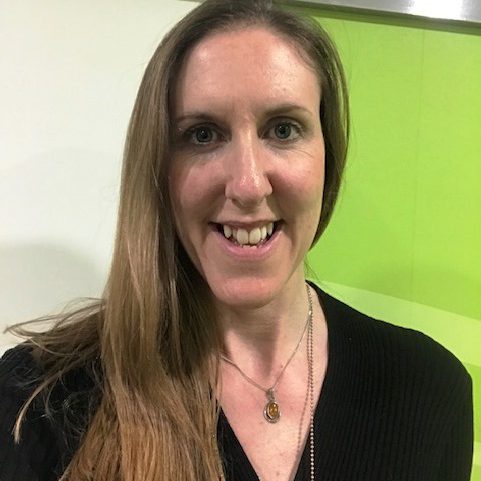 Eliza
Eliza has completed her Level 3 Management Apprenticeship with Buckinghamshire County Council and received a Distinction!
Reflecting on her course, Eliza told us the following: "Since starting this course eighteen months ago I have learnt a huge amount about myself and I have definitely changed as a result of doing the course, and becoming a team leader. I have become more confident, more organised and more responsible. I have had to 'step up' and take on a lot more responsibility than I previously had, but I have taken strength from the fact that others (including my manager) have had faith in me to rise to the occasion. I am proud of how far I have come in the last year. I have worked hard and gained the trust and respect of my team in doing so. I was delighted to be nominated and then shortlisted for BCC 'Manager of the Year' as part of our Workplace Heroes scheme. That has been a massive boost and given me the impetus to keep working hard for my sake and theirs, because it is obviously paying off.
I would recommend the Level 3 Management apprenticeship to anyone looking to move up, gain new skills and take on more responsibility. It definitely equipped me with the knowledge and skills I needed to lead a team with confidence! Being awarded a Distinction made it all the more worthwhile."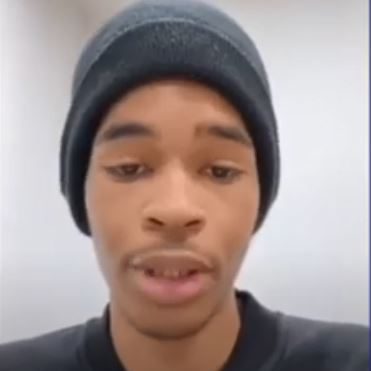 Leon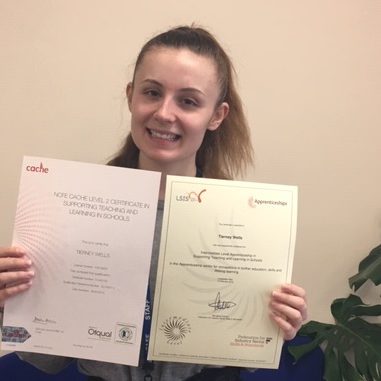 Tierney
Tierney has completed a Level 2 Apprenticeship in Supporting Teaching and Learning at a local primary school.  She said of the course, "I have gained a great knowledge throughout this course. I have a better understanding of how a school works and the safeguarding of children. Having a supporting tutor who would come in to visit me once a month helped me to complete all my work. Any questions or uncertainties my tutor would support me in overcoming these. I have learned more about how to support children with their learning to my best ability. I would highly recommend this course because it is a suitable pace for learning and working. It offered great flexibility to me. I am now looking forward to progressing in a new setting and hopefully completing my level 3. I feel I have had an impact on the school because when I first joined, I was very young and inexperienced and now I have gained experience and confidence. I feel that I have overcome many obstacles regarding my own confidence because while working in the school I have worked as a team with lots of challenges."
Tierney's assessor said of her, "Tierney has matured in many ways as a result of this apprenticeship, demonstrating a great knowledge base, excellent rapport with staff and children alike and a keenness and proactive approach to furthering herself in this profession. I have been consistently surprised throughout this journey by such a young person managing so much, achieving so much and still driving for so much.  Well done Tierney."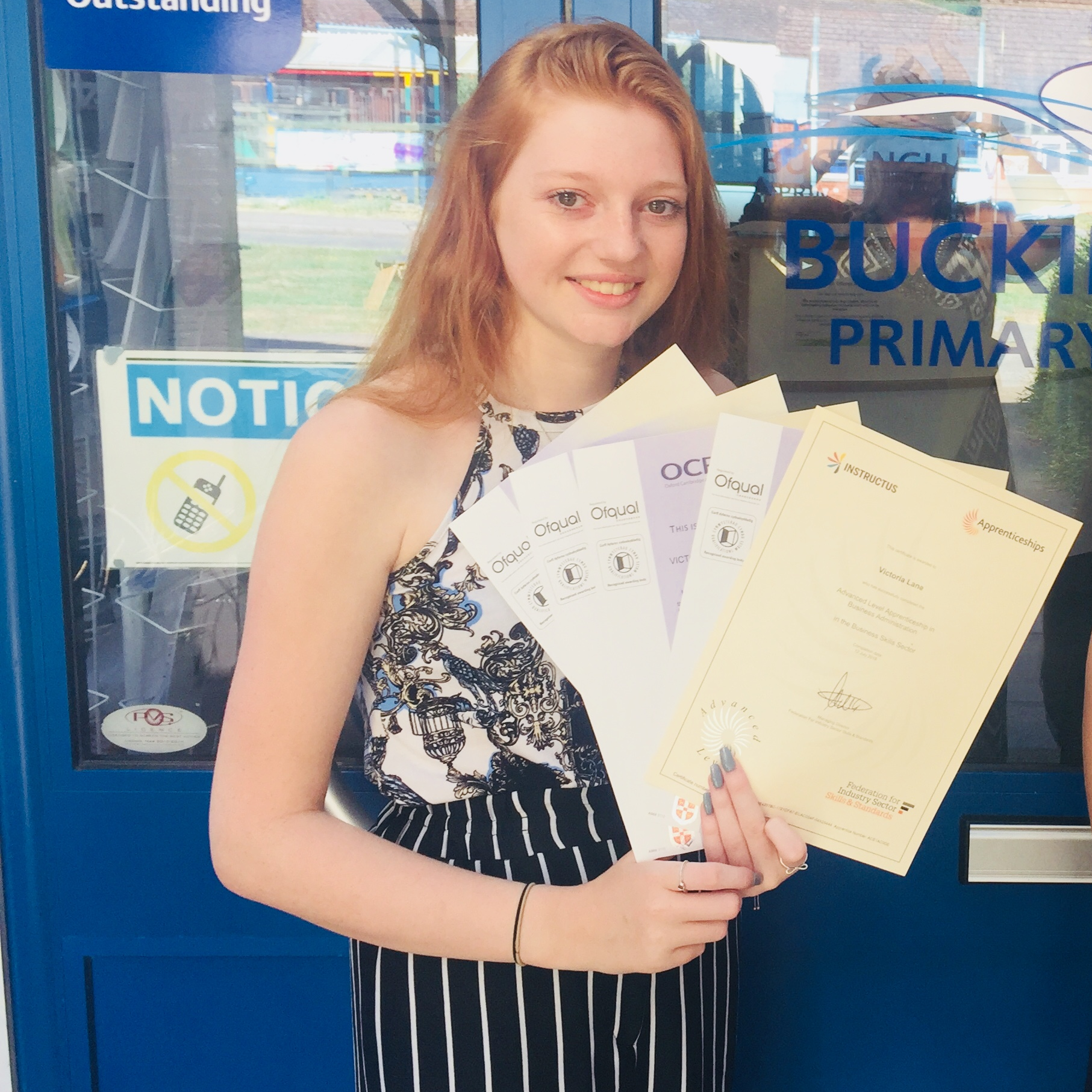 Vikki
Vikki has completed her Level 3 Advanced Apprenticeship in Business Administration at Buckingham Primary School. She said she loved doing her Apprenticeship and "my assessor has been so helpful and supportive over the last 18 months.  I am happy to have completed this course and I would recommend this course to others! I now have a full time contract at Buckingham Primary School and have taken on a Business Administration role to use my new skills and knowledge."
Her assessor said, "Vikki has worked hard to achieve her qualification and she has learnt many new skills through this course such as – event planning, bespoke software, administration legislation and management theory and principles.  I am very proud of Vikki's achievements and wish her every success in her new permanent role at Buckingham Primary School."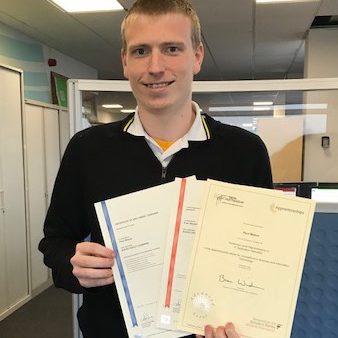 Paul
Paul completed an ITQ Level 3 Apprenticeship with Buckinghamshire County Council. He said, "I thoroughly enjoyed my IT apprenticeship.  Throughout the year of completing the qualification I learnt valuable skills and knowledge that are vital to the full time job I now have, thanks to completing my apprenticeship. As I got further into the apprenticeship I was given more and more responsibilities and tasks. I had fantastic support from both my assessor and employer. I would definitely recommend the course to anyone wanting to start an IT career."
Paul's line manager said of him, "From the start of his apprenticeship Paul demonstrated his willingness to work hard and learn new things. His attention to detail and reliability on simple tasks soon gave us the confidence to assign more important work. Paul was even able to save money by coordinating the replacement of some equipment to meet a tight project deadline. It has been rewarding to see Paul's confidence grow and I'm delighted he was successful in getting a permanent job at the end of his apprenticeship."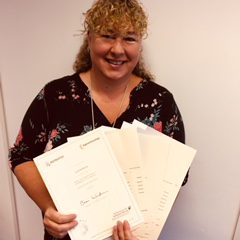 Cindi
Cindi completed a Level 5 Apprenticeship in Management at Buckinghamshire County Council.
She said, "I thoroughly enjoyed this course and it was great to be able to complete this alongside my day to day role. The course was very relevant to my role and enabled me to easily translate my learning into practical skills. I was supported throughout by my assessor and line manager and feel that the Apprenticeship scheme is a very positive programme for both Buckinghamshire County Council and its employees. The course was not without its challenges due to my every day workload and completing this apprenticeship alongside, however I felt that this was easily overcome with the support that I received throughout the programme. I feel that this qualification has enhanced my skills and has been of great benefit to the business as it has developed my leadership and management skills. I will be looking into other options for further qualifications and have recommended this programme to my staff and colleagues."
Cindi's assessor said, "Throughout this course Cindi has produced some excellent work incorporating projects she has been involved in at Buckinghamshire County Council. Cindi has worked extremely hard to complete this qualification and has updated her knowledge on legislation, management techniques, risk analysis and strategic planning to name but a few. It was a pleasure to work with such a focused and dedicated learner such as Cindi, who met every deadline set with ease and completed detailed assignments. Cindi is looking into the possibility of doing an Accounts or Project Management qualification next but is taking a break in studies at present to focus on her Management role at Buckinghamshire County Council."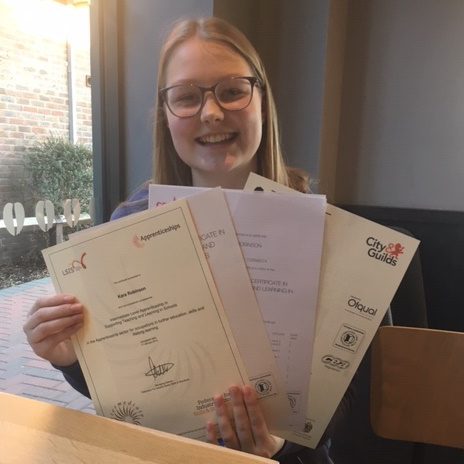 Kara
Kara has completed a Level 2 Apprenticeship in Supporting Teaching and Learning at a local primary school. She said, "During my Level 2 Apprenticeship, the highlights were working within a varied role and helping children achieve goals and targets either in or outside of the classroom, and finding different ways to achieve this.
I would recommend the course as it was very informative and although it is school based, the tools and knowledge gained can be applied to other settings. I felt supported by my assessor and many members of staff within the school.
There were some professional obstacles that I had to overcome towards the end that would now give me the understanding of how to deal with situations in a professional way if I ever need to again. I feel that I had to have a lot of self-discipline and organisational skills to complete my course on time.
I have since completed a distance learning course in understanding children and young people's mental health in order to continue my professional development. I am hoping to gain employment in a lower or primary school near to me as a teaching assistant."
Kara's assessor said, "I thoroughly enjoyed working with Kara- she was willing to learn, asked lots of questions and always took new challenges on with a smile.  It was a joy to watch her learn how to work in a professional environment and work hard or develop her own subject knowledge to ensure that she could help the children in her care as best she could."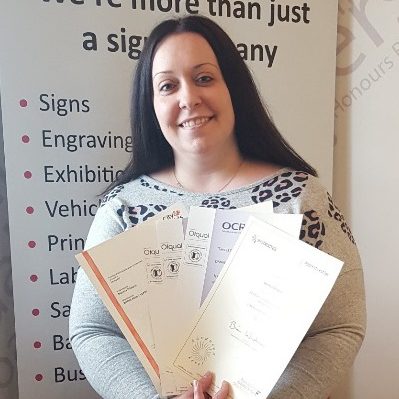 Daniela
Daniela completed her Level 3 Management Apprenticeship with Impact Sign Solutions.
She said, "I really liked learning how I can implement techniques and skills into my daily job and dealing with issues that might arise with the team. I feel more confident in dealing with Team members in a management capacity.I would highly recommend this course as it has given me a great starting point for a management role – in fact I have had a promotion on the back of this!"
Her employer said, "Daniela has worked extremely hard for this qualification, it is no mean feat, and I congratulate Daniela whole heartedly for completing the course work, and for passing the exams. Well done! The qualification has definitely helped Daniela with her day to day challenges, and also equipped her with skills, and proven techniques that she finds comfortable in using. It has helped to remove doubt about what the best way to tackle a particular issue would be, which has led to greater confidence. I would not hesitate to recommend in investing in this, or similar programmes, and would certainly take on another Apprentice, based on this success story."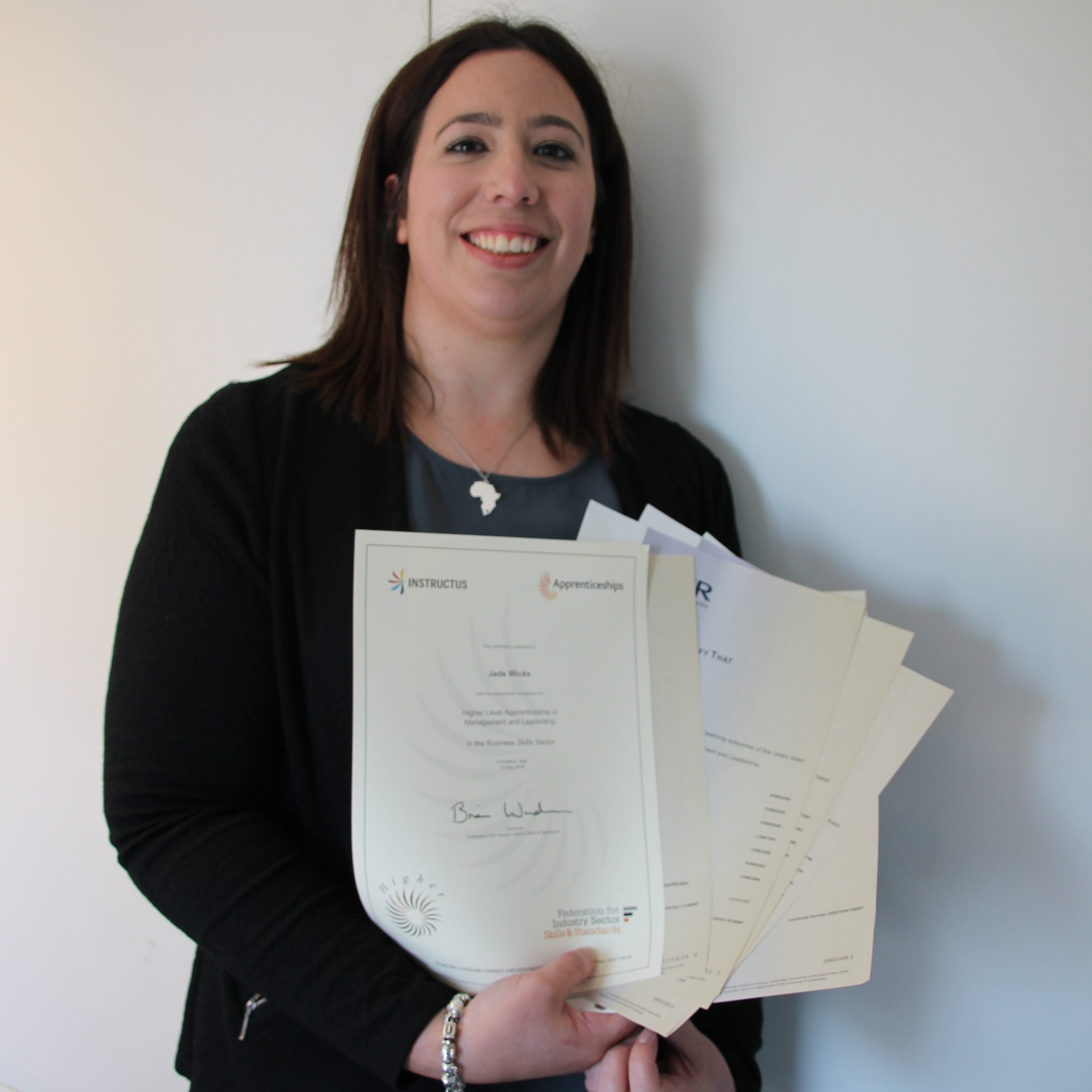 Jade
Jade completed a Level 5 Apprenticeship in Management with Buckinghamshire County Council. She said, "I have thoroughly enjoyed this course and have learnt so much about leadership and management. Whilst completing my Apprenticeship I secured a permanent position in project management.  My Assessor was amazing and I would not have completed the course without her support and guidance.  The coursework was challenging at times but with the support I felt like I could achieve a positive outcome. I am thoroughly overjoyed that I have completed this course."
Jade's line manager said, "Jade has always been highly motivated and working for this qualification seemed to give her even more energy and enthusiasm for her role.  She came to work full of new ideas, many of which we incorporated into the team's performance management objectives. Completing this Apprenticeship has enabled Jade to obtain a promotion within the Council and I know her career will go from strength to strength."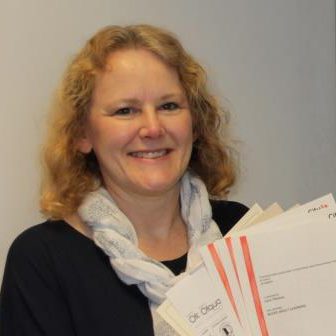 Julia
Julia completed a Level 3 Apprenticeship in Business Administration with Buckinghamshire County Council. She said the following about the course, "My biggest achievement was passing my Maths Level 2 in Functional Skills and finally getting to 100% in my portfolio! The module that I most enjoyed was the Communication one, and the one that I found the most interesting was 'Monitoring Information Systems', because it helped me to study and analyse the information I was producing. I would recommend this course to anyone in this type of role."
Julia's assessor said of her, "Julia should be very proud of this huge personal achievement in gaining her Level 3 in Business Administration and all three Functional Skills. She has grown in confidence throughout her apprenticeship and shown great resilience at times. Well done Julia!"