We are very proud of our learners and what they have achieved. Read below some of their success stories.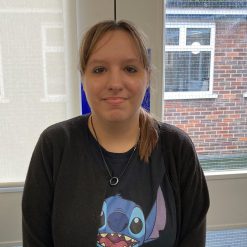 Andrea
I found Buckinghamshire Adult Learning with support from my mum. Due to bullying, I didn't finish school so I needed to find an environment where I would be able to learn. Getting a qualification is very important to me but I almost gave up hope because I came across so many barriers. I am glad I found Bucks Adult Learning. It is nothing compared to my old school days.
I am very passionate about animals- I am a huge animal lover. I would love to either get a qualification in Equine Studies or Animal Conservation. I need to get my English and Maths qualifications so I can go to university.
I like coming to Bucks Adult Learning because not only does it give me something to do it helps me use my brain a bit more. It is a very comfortable environment, and it is a place where I can socialise. I am enjoying it and I am happy here. Tutors are understanding of the anxieties and struggles of learner and when I talk to them it doesn't feel like I am talking to someone who will scold me or make me feel bad- because of my past this was important to me. Tutors respect me and treat me like an adult.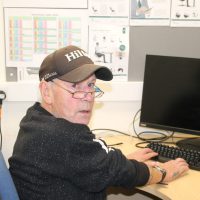 Chris
Chris started learning with Buckinghamshire Adult Learning in May 2017 after being referred by the job centre to improve his English skills.
He has since progressed onto further English courses and courses that incorporate English, digital skills and employability skills (New Horizons, Foundation Digital Skills, Get Connected). Chris is now also attending an Everyday maths and English class, where he is participating and taking home handouts to complete at home.
Chris says that he now feels more self-confident in classes and with fellow learners. When writing he no longer writes everything in capital letters and is able to log on to the laptop confidently and on his own. Chris would now like to work on improving his spelling, particularly when writing on paper and not the computer.
When asked if he'd recommend BAL to others Chris said, "Yes of course I would, I love coming here."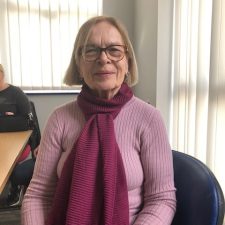 Delia
I came to the UK in April 2017, from Venezuela. I couldn't speak any English when I arrived.
People were very friendly and welcoming, but I was frustrated that I couldn't communicate with them. My daughter and I asked in several places where I could learn English and a helpful young man in Winslow Book Store gave us the contact number for Miss Helen (ESOL Coordinator) at Buckinghamshire Adult Learning. This was the start of my journey. We made the phone call and BAL has helped me from that day forward.
They have helped me wonderfully. Sometimes I feel that I am not learning very quickly, but my daughter made me understand that I am wrong because when people visit our house now, I enter the conversation without realizing it. I can have a conversation and feel myself smiling because I can speak now.
I was lonely when I came to the UK, because I didn't have anyone I could speak to in Spanish. The ladies (tutor and Ops staff) at Buckingham ALC introduced me to the Spanish tutor and she put me in contact with a lady who was my age, who speaks fluent Spanish. We now meet up for coffee and conversation. I am so grateful that I have made friends with help from Bucks Adult Learning.
Of course, it is important to continue learning, even at 76 years old. I can go to the pharmacy and make myself understood with a few words and actions. The pharmacist understands me. I have to continue because I am going to try as I get older and I cannot be silent, I have to learn so I tell everyone that if I can do it then you can learn and learn and learn too!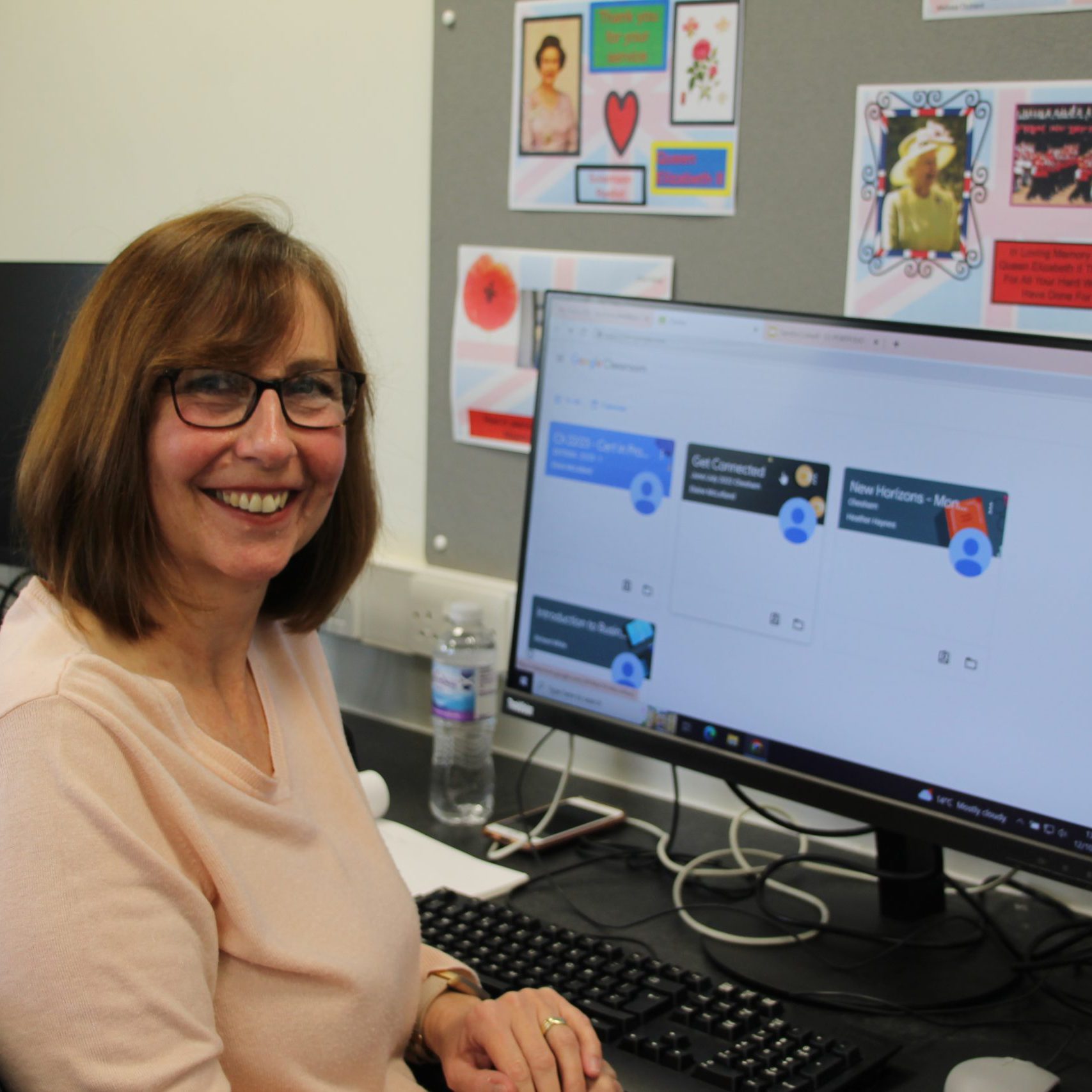 Sandra
Sandra started learning with Buckinghamshire Adult Learning in June 2022 after being referred by the job centre. She was looking for a change of career after working in education for many years. The first course she studied was Introduction to Business Administration which she studied online.
This course made her keen to keep learning, so she went onto study New Horizons, Get Connected and is now completing a Certificate in Progression in Digital Skills.
Sandra says that these courses have given her a lot more confidence to tackle more challenging tasks. They've made her realised that she does have the skills to find a new job and is no longer afraid to apply for them. She's going to start applying for office based roles in the next year.
We asked Sandra if she'd recommend BAL to others and she said, "Without a doubt! Even if you think it's going to be too difficult, give it a go, as you'll be surprised what you can learn. All the tutors are really approachable and make you feel at ease. I'm not afraid to ask questions and it's a nice atmosphere to learn in."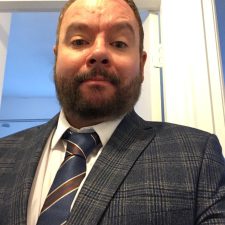 Graham
Graham has recently found a new job after attending our online employability workshops.
"I wish to thank all the tutors who taught the online classes I took recently at Buckinghamshire Adult Learning," Graham said. In the five-day "Introduction to Business Administration" course, I gained a better understanding of the corporate business world and what it entails. My modules and coursework were invaluable in helping me get my new job as a Centre Operations Assistant at Citibase Watford.
I also attended the employability workshops on writing CVs, video interviews and face-to-face interviews which were excellent and helped me get my job. I improved my CV which was skills based and management based for the type of job I was looking for. The well-being courses were super beneficial for developing a positive mindset to cope with the stresses of being out of work for over a year.
I would advise anyone who has had a nightmare in getting back into employment to take these free online courses, as I highly recommend these tutors. The modules will boost your confidence and your ability to get a new job as it did for me.
"The amount of support and encouragement that I received was fantastic and really boosted my self confidence. They believed in me, so I did the same!"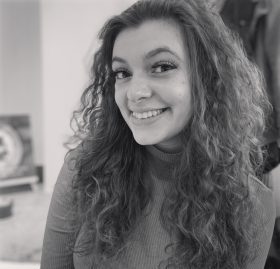 Lauren
Lauren is a Business Support Coordinator at Buckinghamshire Council and started her training on a Professional Business Administration Level 4 apprenticeship, which she successfully achieved in January 2020. In February 2021 Lauren has progressed onto the Operations/Departmental Manager Level 5 Standard Apprenticeship and also line manages a couple of apprentices within her department.
We asked her why she chose to study for an apprenticeship and what lifelong learning means to her.
I liked the option of being able to learn and gain skills in the workplace within a completely different setting. The learning and skills in the workplace helped me to gain skills that I wouldn't have gained by attending college or sixth form.
What are your future career plans/goals?
Eventually, I would like to continue progressing in my career, however I am currently quite comfortable within my role as a Business Support Coordinator and enjoy my job. I'm still able to learn new things in this role and it's incredibly rewarding working with the team of people who work so hard and do an amazing job.
Why do you think lifelong learning is important?
I think it's good to continue to grow and challenge yourself both personally and professionally. This means that you are always learning something throughout your career.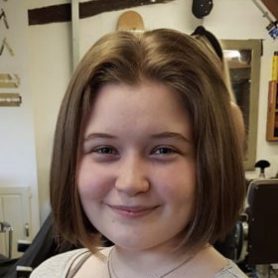 Olivia
Olivia attended a short course to help her practise job application and interview skills for a role on the DWP Kickstart Scheme which offers work experience placements for young people.
Olivia applied for a placement with Buckinghamshire Council and we are delighted that she was successful at her interview.
"I was prepared and was able to stay less stressed and more focused on the role and questions. The tutors were incredibly kind, very knowledgeable and made me feel very comfortable."
"I would definitely attend Adult Learning for future courses and recommend them to anyone else who may need their help! I cannot wait to start my Kickstart role with Buckinghamshire Council."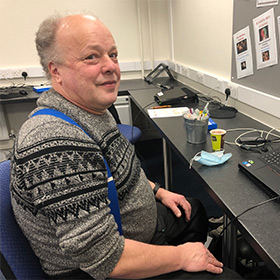 Tim
Tim started going to Buckinghamshire Adult Learning in September 2018 to learn to read and write better and help him find a new job, as I he had been laid off from work.
In October 2020, he attended a digital skills course that was held at the Bagnall Project in Chesham, as he wanted to improve his skills on the laptop, so that he could apply for jobs online and complete application forms. He is currently attending 'New Horizons' and 'Foundation Digital Skills' courses which are further helping him to improve his English, maths and digital skills in everyday scenarios, such as shopping and online banking.
Tim said "I can now write out the alphabet confidently and I can log onto the laptop by myself. I am not scared of pressing the wrong key on the keyboard or worried about breaking it. I am now able to carry out research online and complete online forms and homework that is set for me."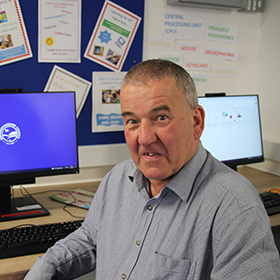 Robert
Robert first attended a course at Quarrendon Adult Learning Centre in June 2021. The course was called New Horizons which introduced him to using a Chromebook and also incorporated maths and English skills.
Following this course he decided that he wanted to attend a maths course and further his digital skills. He now attends both a functional skills maths course and a Foundation Digital Skills course at the centre.
He said, "Buckinghamshire Adult Learning has played a major role in my progress by running Digital Skills and maths courses. I had never used a computer until I joined BAL and with the support of all my teachers my confidence has greatly increased, and I feel like I can achieve things."
"I have grown in confidence in how to email and use the internet for online services. I am enjoying learning and am more at ease using the computer. Going to BAL has improved my IT skills a lot."
Gillian
Gillian Kendall has been studying Creative Writing with Buckinghamshire Adult Learning and has had a children's book published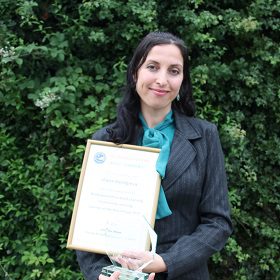 Iliana
Iliana was awarded our Community Learning Learner of the Year award in July 2021.
Iliana has benefited from many tutors within Adult Learning and she openly credits them for their support and encouragement – "I wouldn't be where I am now if I didn't have them", she would say.
Iliana attended family learning sessions through Green Ridge School which then progressed to courses across arange of subjects including Science, maths and wellbeing. Iliana gained so much from these courses to support the development of her eldest child and she gained personal confidence. Iliana says she was "inspired" to studyfor her GCSE in English with Adult Learning. Iliana gained this qualification (level 6) and was awarded a distinction in her English speaking – which she is incredibly proud of. Iliana's learning has continued into this academic year as she studies for her GCSE in maths and is currently looking at taking the higher paper with the support of her tutor.
Iliana is a wonderful ambassador of peer reflection and is always so supportive to other learners. Not a session goes by where she hasn't commented on another learner's idea or points from discussion and given such encouraging feedback that would give others confidence to talk again in front of others.
It is clear to see how Iliana's continued learning is making a difference to so many. Her own confidence at achieving her GCSE in English in 2020 (and soon to be maths – I have every confidence in her) radiates through her infectious smile as she talks about how proud she is of achieving this. Iliana will say that she is learning "something for everybody".
For me, Iliana juggles busy motherhood, the impact of online schooling, with an 8 year old a nearly 2 year old giving everything to each course she attends focusing on what she can do to support.
Iliana has secured employment within a private nursery setting and she is considering completing her Teaching Assistant qualification or level 3 in childcare to support her chosen career path.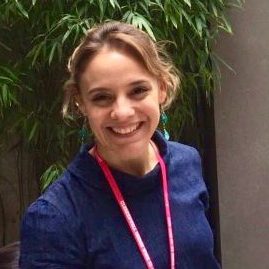 Erika was initially referred to Buckinghamshire Adult Learning to take part in a course helping with applications to the Civil Service. She received support and this encouraged her to try and improve her English skills. She also signed up to complete our Employability Workshops to help her with job searching.
"The support I received was brilliant, with all the tutors making me feel so welcome and putting me at ease. They even went out of their way to help me with one to one sessions and believed in me which gave me a lot of confidence to move on."
"The support and training that I received was so good for me. It gave me the confidence and self belief to apply for a role with the Royal Air Force for which I was successful. Thank you Adult Learning, you are amazing!!."
Erika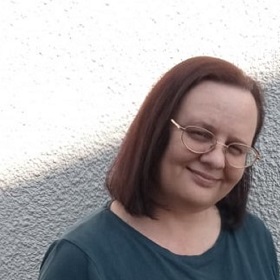 Louise
I have been attending courses with Buckinghamshire Adult Learning (BAL) since 2019. During my time here I have, with the support of all my amazing teachers, combatted my fear of maths. I have also improved upon my GCSE grades for both maths and English, which will open up even more job opportunities for me. I am currently transitioning from being a stay-at-home mother to returning back to the workplace. BAL has played a pivotal role in this by running Digital Skills courses, which have enabled me to refresh my computer skills and I am signed up for a Business Administration course to gain more knowledge!
"I could not believe how easy it was for me to learn things that I couldn't at school. My confidence has greatly Increased and I feel like I really can achieve!"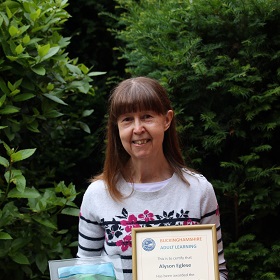 Alyson
Alyson was awarded our Learning for Personal Development Learner of the Year award in July 2021.
Alyson is a remarkable individual whose enthusiasm for stained glass and fused glass has been inspirational in her own life, the lives of her family and the community where she lives, which includes her association with the local church. She must also be accredited with her positive impact on others in her class, myself and BAL staff who have been astonished by her achievements. Her journey in stained glass and fused glass at the Buckingham Centre started four years ago as a beginner. Not only did she have an interest but was looking for a new hobby that was therapeutic and to improve her health/wellbeing. Alyson had no previous experience of glass.
Alyson's continual progression as an improver has led to her becoming an independent learner, researching, designing and making her own fused glass items to an exceptional standard which is exemplified in her Portfolio of Work. These being
supported by comprehensive sampling which is imperative to develop new techniques and trialling new materials complementing her natural talent. These activities proving to be a valuable asset in course development with significant improvements in learner achievements being witnessed year on year.
Individuals in Alyson's classes have been very much inspired by her work. They particularly value the help and support offered by Alyson in her mentoring role which is always executed with unstinting enthusiasm. At the various stages of her glass work, Alison has provided positive feedback collectively and individually increasing the learner motivation and engagement as well as helping to create a positive working environment with high expectations. Her work has been regularly used to promote the courses with the positive outcome of inspiring new learners to enrol on the courses.
Alyson's involvement in glass has significantly transformed her life in which a large amount of her own time is supporting and supplementing her course in the manufacture of mainly fused glass items ready to be presented for firing. She is regularly commissioned by her family and friends for assignments. Last Christmas, Alyson designed and made fused glass Christmas decorations which were successfully sold and raised £200 towards helping to repair the roof of her local church. A significant factor being her kind generosity in such transactions. Most importantly, Alyson feels that her involvement in glass has had a massive positive impact on her health/wellbeing.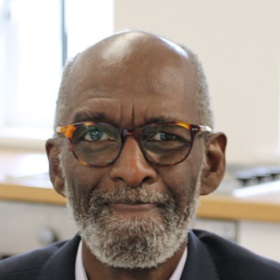 Colin
Colin saw our courses advertised in January 2018 at one of our community partners in the Health Service and enrolled on a Stress Management course, followed by a Confidence Building course in April.
These courses gave Colin the impetus to explore becoming a befriender with Bucks Mind and, in order to further his learning and gain skills to help him continue to move forward, Colin also enrolled on our Suited, Booted and Recruited course.
This course enables learners to review their CVs, develop covering letters, identify their transferable skills and recognise effective techniques for answering interview questions.
Colin was nominated for Adult Learner of the Year in June 2018 because of his positive attitude to learning and his excellent attendance record of 100% on all courses that he has attended.
He is three courses at Quarrendon Adult Learning Centre – Maths for Jobseekers, English for Jobseekers and Get Connected, Get Selected (a beginner IT course for jobseekers) and he has 100% attendance! Colin  volunteered on our Learning for All classes and has now been made a full-time employee as a Learning Support Assistant.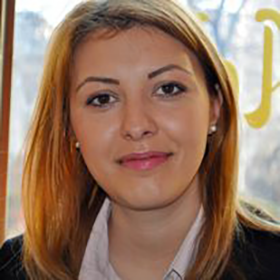 Alisa
Alisa has just completed a Sector Based Academy Programme to train as a work coach. She told us about her journey. "My story started with a phone call from my Job Centre work coach. He was just calling to check about my work search. After working for five years in the hospitality industry I lost my job because of the pandemic and I was desperate to find something else. He told me about the possibility about a career in Public Services as a civil servant and I signed up for the course organised by Buckinghamshire Adult Learning. I participated in an intensive one week Sector Based Academy Programme taught online by Christine with support from James, an Outreach Officer from Buckinghamshire Adult Learning. It was really helpful and I found out a lot of things about searching for a job, updating my CV and presenting at a job interview. After seven months on furlough and forced redundancy, I recovered my self-confidence and I dared to apply for the position of a work coach at the Department of Work and Pensions."
"The good news is I GOT THE JOB!!!! Soon I will be able to help others to find their dream job. I will start working for the Job Centre in High Wycombe in March. Thank you for all your help Christine and James."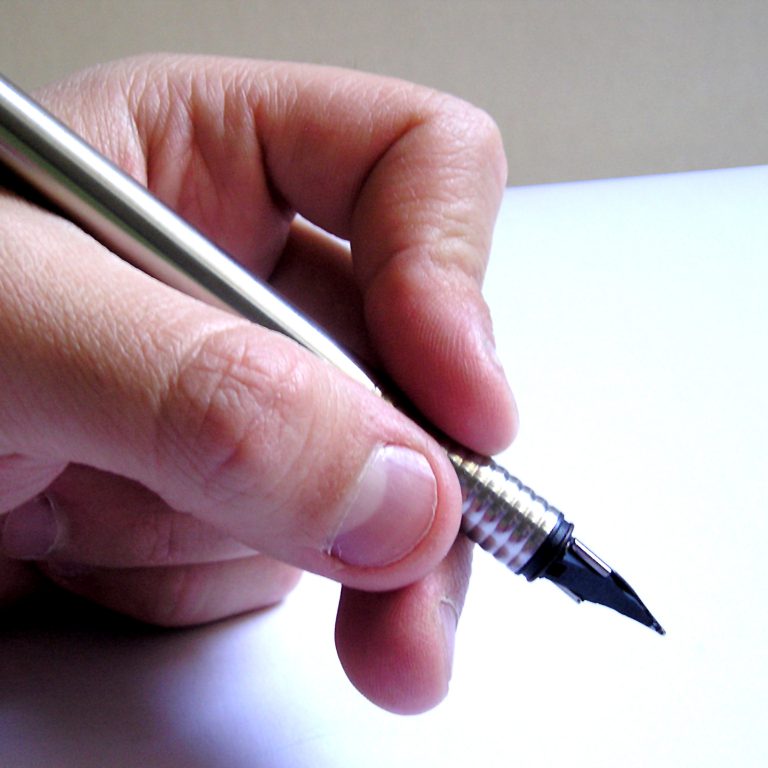 Sonia
"The courses run by Buckinghamshire Adult Learning have helped build my confidence on both a commercial and a personal level. From learning Digital Skills to a Creative Writing course – and a few others in-between – they have allowed me to refresh skills I already had, learn new skills to bring me up-to-date, and to look at things in a different way. Even the pandemic didn't stop the wonderfully supportive BAL Team during lockdown, and I was able to add 'Online Learning' using 'Google Classroom' to my ever-increasing repertoire of experiences. Every day is a 'school day'! The tutors are a refreshingly diverse and talented bunch of individuals, supported by a great team, and I would have no hesitation in recommending any of the courses. Just wish I had known about them a bit sooner."
" I just wish that everyone who enrols onto the courses can get as much from them as I have. They have empowered me in ways that I couldn't imagine. THANK YOU!"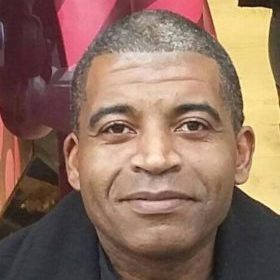 Javier
Javier has been studying with Buckinghamshire Adult Learning for six years and sent his tutor this thank you message:
"I want to personally thank you as a tutor and teacher for all the effort you have made throughout this course so that we can obtain the best results at the end of the course. To be honest, I have to confess, that this year has been the biggest challenge for me when it comes to the GCSE English course. For me, the most important thing is that I have attended almost all your classes and I have obtained and achieved more knowledge of the English language. It has been a very hard year with a lot of sacrifices and effort for me, but also of great personal results and, above all, of great personal satisfaction, having been able to reach the end. I want to personally congratulate you as a tutor and teacher for your help and support during this difficult year since due to the pandemic that we are suffering, everything has been online and which has made studying more difficult, but with your personal effort and interest, everything has been easier."
"After six years as a BAL student, I want to say goodbye to this magnificent study centre, thanking all the teachers that I have had from my beginning Entry1 until today. It has been almost six years in a row of study with excellent teachers, and an experience unpublished for me, in which they have taught me to have and value more things in life and be better prepared for the future. I feel very lucky and grateful for everything you have taught me during these years. Thank you for all your support and help and to the entire teaching community at BAL. I am very happy and proud to have learned so much."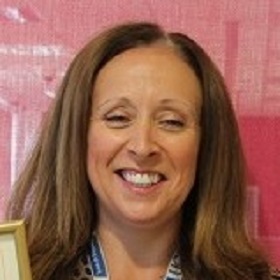 Emma
Emma was awarded our Skills Learner of the Year award in July 2021.
Emma is a fantastic example of how initiative, hard work and a positive attitude to learning can have a massive impact on someone's life. As a result of attending an intensive Civil Service employability course (a Sector-Based Work Academy Programme) in September 2020 I am delighted that Emma successfully navigated the lengthy recruitment process to become a Work Coach in a Buckinghamshire Job Centre and is thoroughly enjoying her new role. Not only did the course give her the confidence to apply for the role but it has helped her recognise the value of adult learning and promote the benefits to her own customers who she is now referring to courses.
Emma's story starts back in July in 2020 when she was furloughed then made redundant from her job in the private sector due to the pandemic. After seeing the announcement on the news that 13,000 Work Coaches would be recruited in the UK, she decided to explore this opportunity and so enrolled on the course via her own Work Coach to find out more. During the five consecutive days of the course which was taught 100% remotely, Emma's excellent attendance, her sensitive, cheerful and positive contributions in class, her support for other learners and her ability to absorb and apply a lot of information in a very short space of time made her stand out for me. The course teaches the skills and knowledge required to write an effective application, to prepare for video interviews and practise the online tests that form part of the Civil Service recruitment process. Emma calmly got to grips with all this information and showed a good understanding of the culture of the public sector as well as the specific skills and qualities required in the Work Coach role. She reflected carefully and thoughtfully on her learning during the course and this, as well as a lot of persistence and hard work on her part, helped secure her job offer.
Since then, Emma has contributed to several other courses run Buckinghamshire Adult Learning by being a guest speaker and has enthusiastically and eloquently given other learners a flavour of what it is like to work for JCP and her experiences of the selection process. Emma has made a big career change, to a role where she is able to use her transferable skills to support the diverse needs of often very vulnerable people to make positive changes in their lives and move closer to work, particularly at such a very difficult time for so many.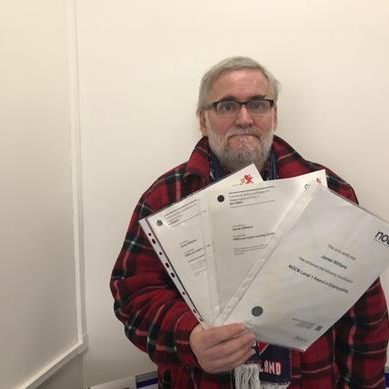 Jim
Jim first attended an Outreach information and advice appointment at Chesham Job Centre, in July 2018 and enrolled onto a Get Connected, Get Selected course. Following this course James progressed onto an intensive Positive Pathways course in December 2018. At the end of this course Jim met with an Outreach Officer to discuss his progression and enrolled onto a new accredited Award in Employability Level 1, starting in March 2019. This course was long and intensive and James showed 100% commitment and attendance. After his success with attending Outreach courses, we discussed Jim coming along for an English and maths assessment. He started entry level maths in July 2019 and now attends Functional Skills maths L1, alongside Functional Skills L1 English in October 2019. Jim always shows great commitment to his courses, often walking from Chesham to get to his class in Amersham!
"I have become more confident in my writing and also rebuilding my confidence on a computer, using email and writing a word document. The employability courses have built my confidence looking for work, helping me with my CV and having a mock interview."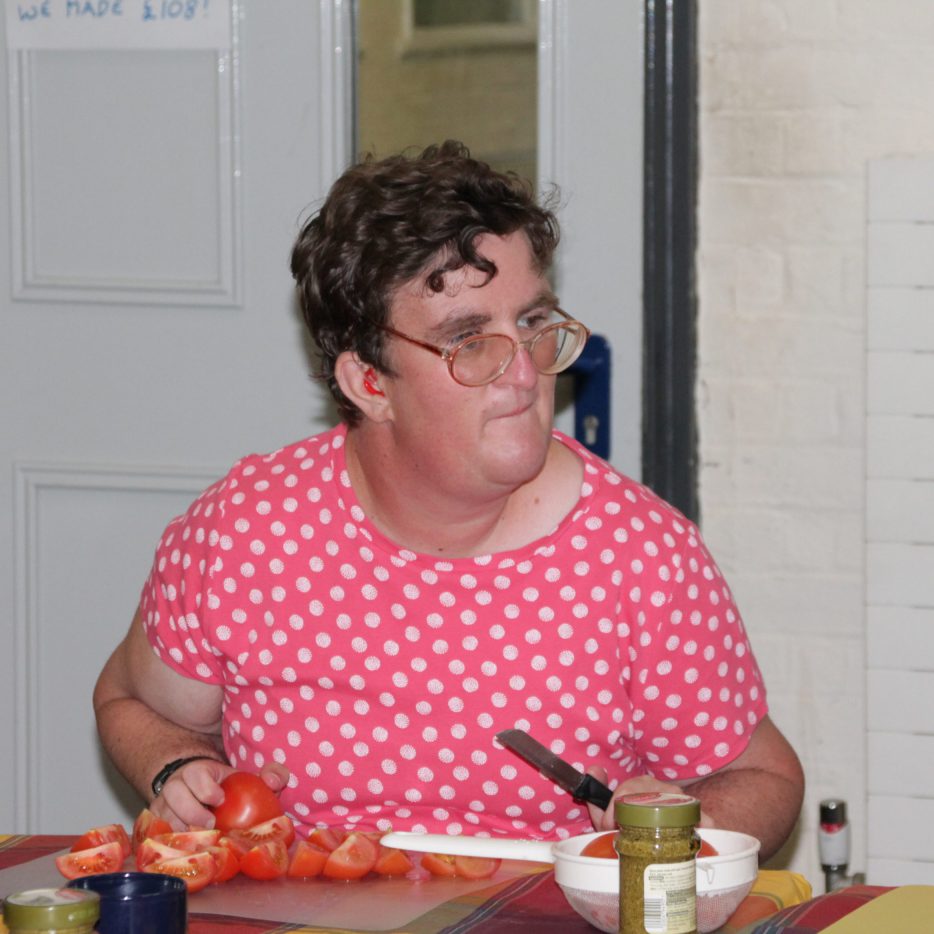 Hannah
Hannah joined Adult learning in November 2011 enrolling on an Employability course and Community Volunteering course. Hannah wanted to meet new friends and develop her confidence.
Since attending those first courses Hannah has enjoyed experiencing a wide range of learning opportunities within Adult Education including textiles, cookery and health and well being classes.
Friends and relations have commented on how Hannah has used the skills she has learnt at home and the impact the classes have made to her health and well being.
Hannah does not let her disabilities stop her from doing things that she enjoys, or even trying new things. She is justifiably proud of the progress she has made especially what she has created in her textiles class.
Hannah says, "Coming to college has helped me make lots of new friends who care about me."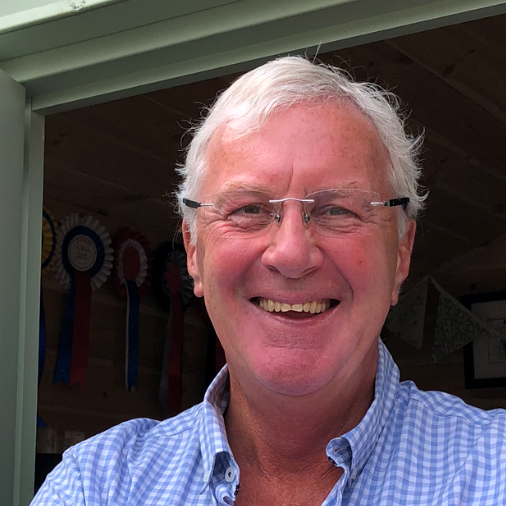 Jerry
Jerry joined Adult learning in January 2020 enrolling on a Creative Writing course with tutor Gabrielle Mullarkey.
He says, "I cannot speak highly enough of her. She was at all times, a generous teacher. Her insight into the world of writing was invaluable for a new starter like myself. I only started writing last January when I attended the first course and then quickly signed up for the next one which we did online. What was really great about her teaching was the way she picked up on areas of our work where we could develop the pieces. She was able to highlight, the good AND the bad in the pieces in a really sensitive and positive manner. This made the sessions a joy. She also demonstrated a great knowledge of literature and recommended works to read that would help with our writing." Since the lockdown Jerry has written a great deal and now has over 100 pieces completed. He is in contact with a consultant who he hopes will help him build towards getting some work published. You can ready Jerry's story here: https://thewritersblock.org.uk/library/the-exercise-police-by-jerry-bignell/
Jerry says, "So, all in all, attending your courses has really inspired me. I am most grateful."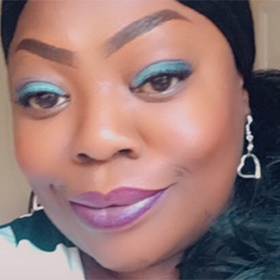 Florence
Florence attended the accredited Employability course at Buckinghamshire Adult Learning, having previously attended various other courses at BAL, – Positive Pathways, Get Connected Get Selected and Suited, Booted and Recruited.
The Employability course felt like a natural progression for her and was the learning pinnacle of a slow but steady journey towards wellbeing and recovery from a very low base, having been street homeless and then hospitalised with pneumonia just 12 months earlier. She said, "On the course I not only learned really valuable skills, I also was made to believe in myself more, as others believed in me. I learned PowerPoint, interview skills and I did a presentation on personal hygiene and appearance. Everything I learned I was able to pass on to others in my role as peer mentor to clients who are recovering from misusing substances and striving for the recovery I am so grateful for today. The Employability course, being the longest one I've done, also was a good lesson for me in that it taught me that I can start something and complete it, which is not something I've always managed to do. Since completing the course, I have done childminding and hair braiding for clients on an ad-hoc basis and both of these are things I would never have had the confidence to consider prior to the Employability course.I would recommend this course to anybody who feels a bit stuck or trapped or not able to make the next step towards work."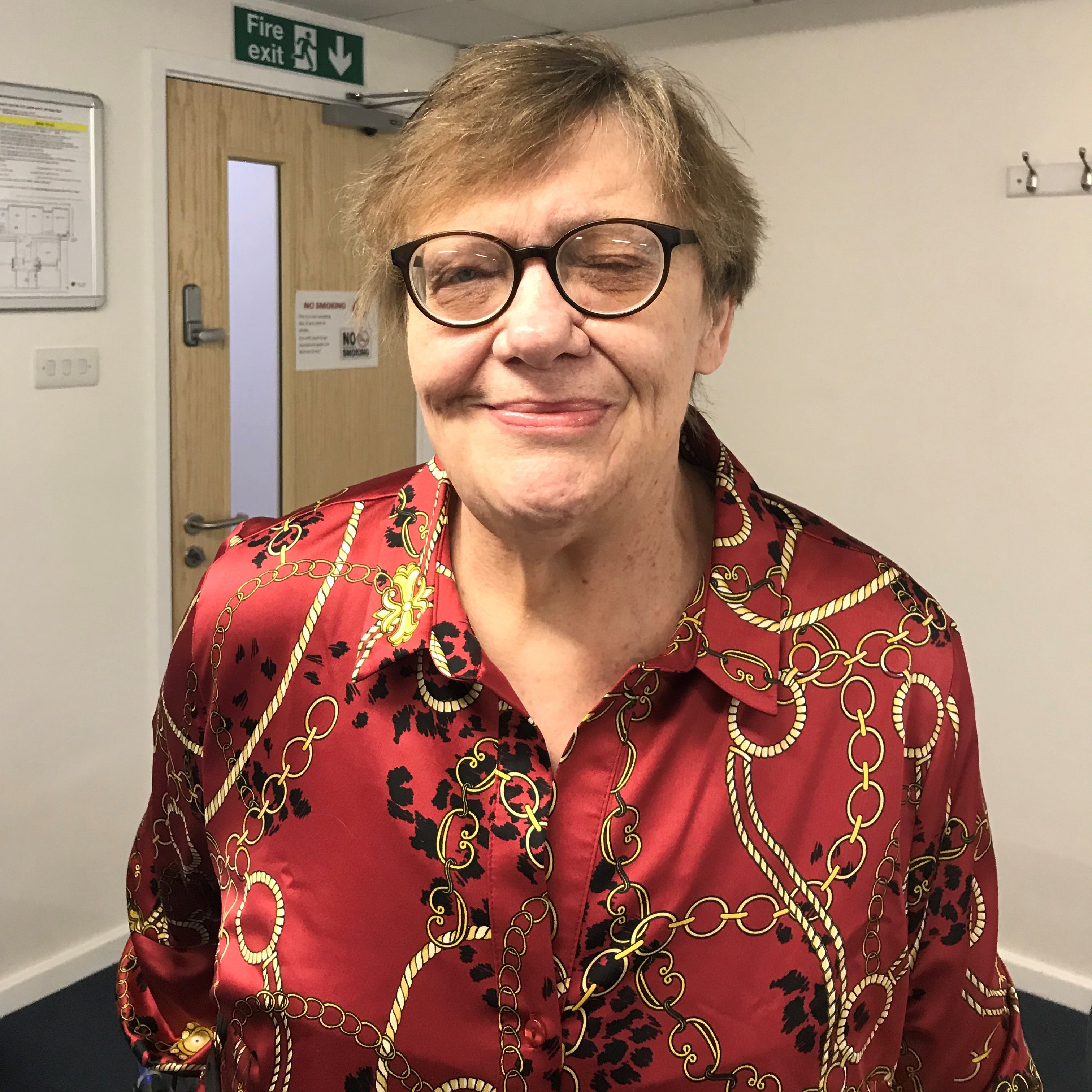 Elazbe
Elzabe first attended an Outreach information and advice appointment at Aylesbury Job Centre, in June 2019 and enrolled onto the accredited NOCN Level 1 Award in Employability. At the end of this course Elzabe met with an Outreach Officer to discuss her progression and booked in for an English and maths assessment. As a result she attended an intensive Level 1 English course in August and then enrolled onto a Fast track GCSE Level 2 course, which will finish in May 2020. Alongside her English course, Elzabe is also attending L2 maths and L1/2 Digital skills, learning new skills which she has already applied in her part-time job. Elzabe also attended a Building Confidence through Effective Communication course and is now attending Managing Stress with Mindfulness Techniques.
Elzabe values the small class sizes in Adult Learning and the opportunity to make new friends. She has a very caring nature and always offers to help others and even persuaded a fellow class mate on her Confidence Building course to book in for their English assessment!
Elazbe says "Buckinghamshire Adult Learning opened a new world of opportunities to me. I learned and am still learning new skills, which I need to change directions in my career. The courses here are so directed at personal development and have given my confidence a tremendous boost."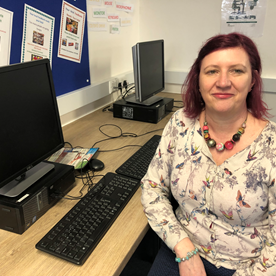 Tracy
Tracy heard about Outreach Adult Learning courses through the Shaw Trust and Jobcentreplus. She attended Confidence Building, Stress Management, Get Connected, Get Selected (IT) and Suited, Booted and Recruited (interview skills) and is now enrolled on a Maths course at Quarrendon. Tracy has also taken on another new challenge and has become a volunteer with Adult Learning, supporting a class of Adults with Learning Disabilities.
Tracy has been out of work for seven years due to caring for a family member but says that coming to courses with Adult Learning has given her a new perspective on herself and what she can achieve. She says that she would never have thought about getting a maths qualification if she hadn't been encouraged to go for an assessment by Outreach staff.
"I wish I had done this a year ago! These courses have pushed me to achieve and now I want to get a job. I really enjoy the interaction in class and the support I receive to focus on my skills gaps – decimals and fractions!"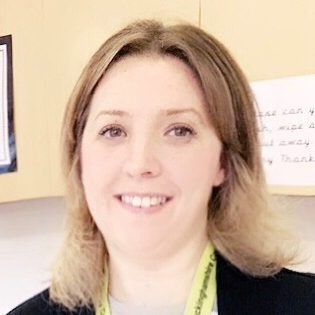 Frances
Last year Frances decided to take the plunge and return to education.  She'd had a difficult time at secondary school and was always haunted by her lack of formal qualifications. With her two children both at full time school she felt it was perfect timing to correct the past and move on! She successfully gained a Level 2 Functional Skills in Mathematics and it was with immense satisfaction that she achieved a level 8 in GCSE English.
She knew she wanted to return to a role in education and her positive experience at Buckinghamshire Adult Learning made her realise just how much she enjoyed the adult learning environment. She decided to become a volunteer and now assists twice a week with a functional skills English class and an ESOL class. In the long term, she hopes to move into a permanent LSA role and is keen to explore the idea of undertaking the CELTA qualification and becoming an ESOL tutor.
Frances says, "Enrolling at Buckinghamshire Adult Learning was a definite turning point in my life.  I've not only gained the qualifications I wanted but also confidence, new friends and a positive feeling for the future."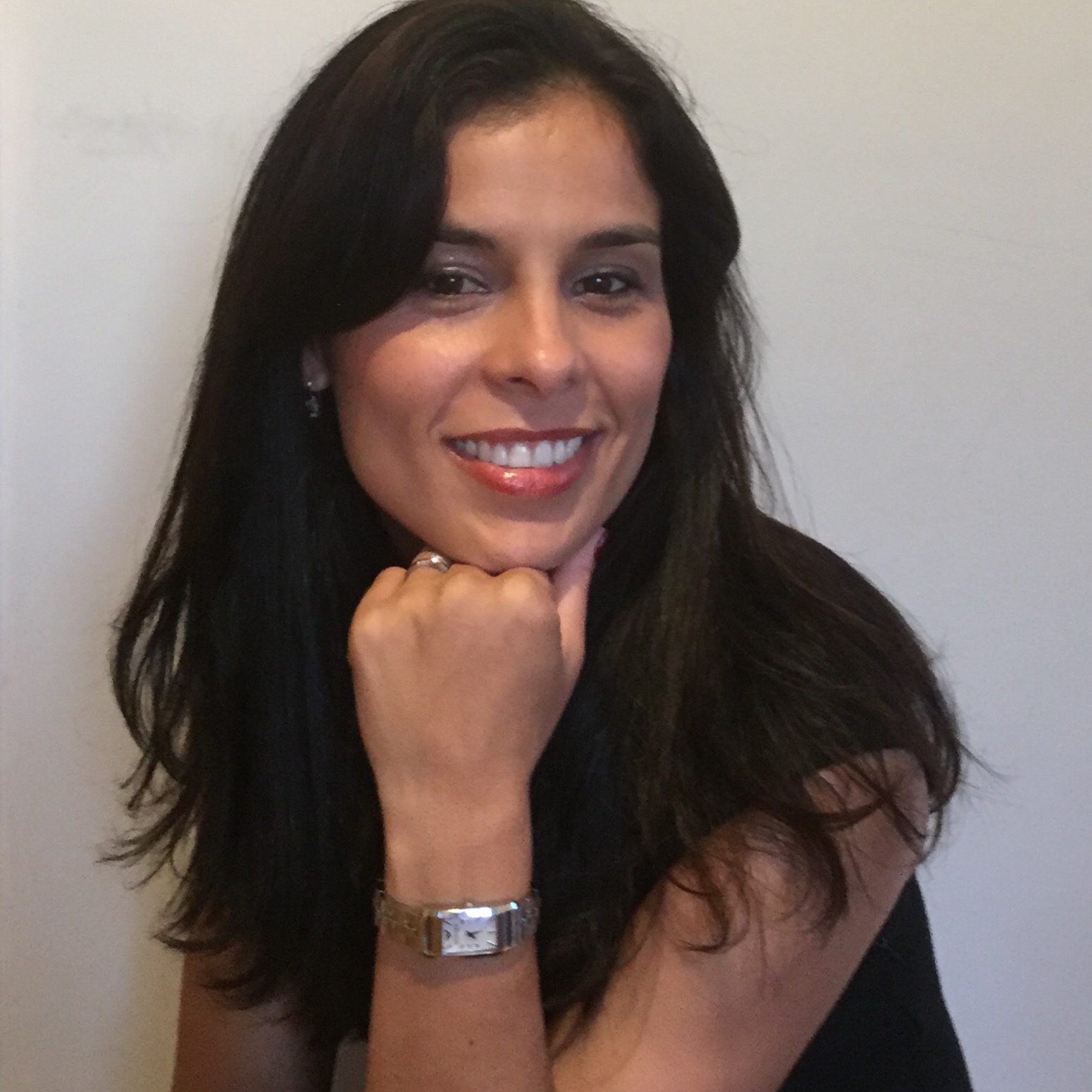 Sheyla
Sheyla studied for English and maths GCSE with Buckinghamshire Adult Learning. She wanted to give herself a better chance of getting a job at a school, which would fit around her family life. She achieved grade 6 in both subjects which gave her the confidence to apply for jobs and has now started work as a learning support assistant at a primary school in Gerrards Cross.
Sheyla says, "Achieving grade 6 in Maths and English gave me the confidence to go out there and apply for jobs. A task especially difficult as I have been a mum at home with my two little ones for the past seven years. I can't thank the tutors enough for their dedication. They were absolutely great at supporting us through the process."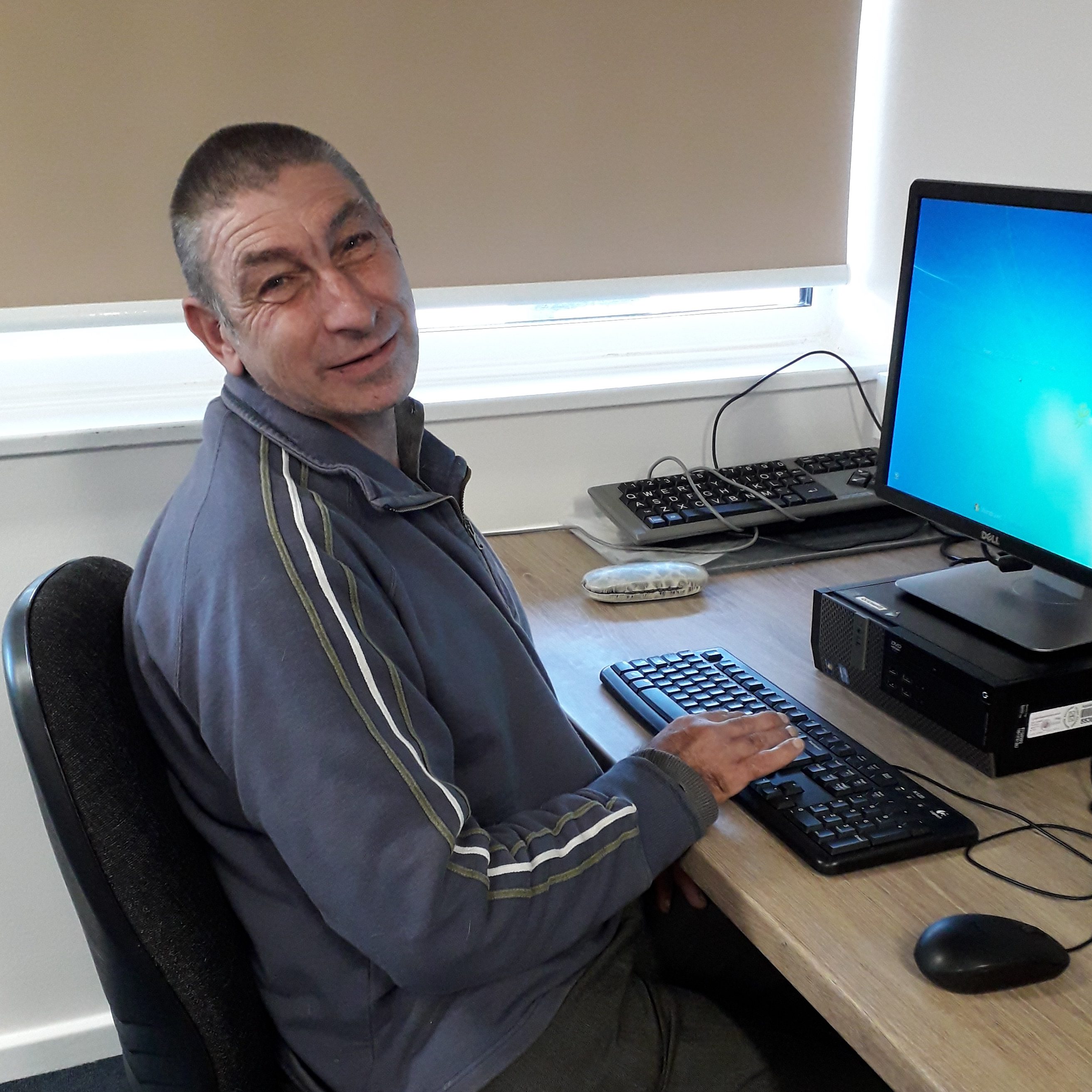 Chris
Chris has been unemployed for a number of years but was referred to Buckinghamshire Adult Learning by Jobcentreplus in May 2018.
Our Outreach Officer enrolled him onto a Get Connected, Get Selected course to develop his IT skills and he progressed onto a Suited, Booted, Recruited course in June to learn interview preparation techniques.
Chris then went on to enrol on a summer school English for Jobseekers and successfully achieved his qualification at Entry Level 3. He is now consolidating his English skills by attending a further Functional Skills English for Jobseekers course with the aim of achieving a Level 1 qualification.
Chris has an excellent attitude to learning as demonstrated by his first class attendance record and we wish him well in his journey towards finding a job.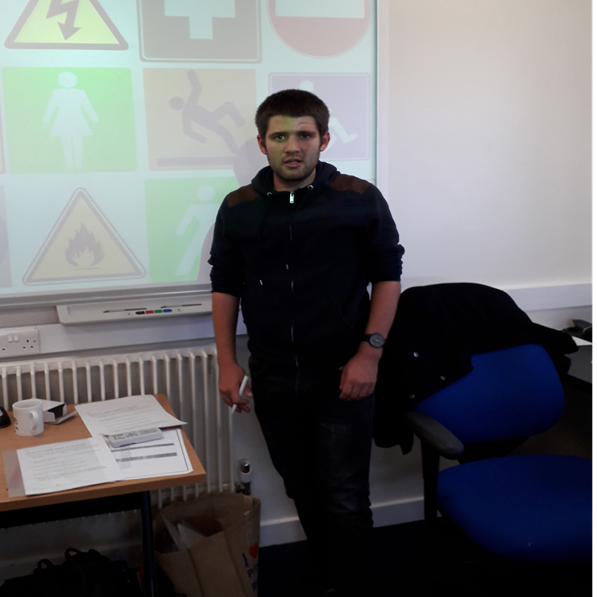 William
William joined Adult Learning in January 2014 enrolling on  a Building Confidence through Drama course and a Developing ICT Skills course. William's goal was to improve his confidence and employability skills.
Over the next four years William attended a range of courses including Working in Retail – Walled Garden based at Missenden Abbey. Through this course William joined the team of volunteers and now works as a part-time volunteer gardener in the Missenden's Walled Garden.
He is currently attending a Getting Ready for Work and Volunteering course which enables learners to develop their digital and employability skills. William's goal is to find a full time paid job and feels this course is helping him improve his ICT and maths skills.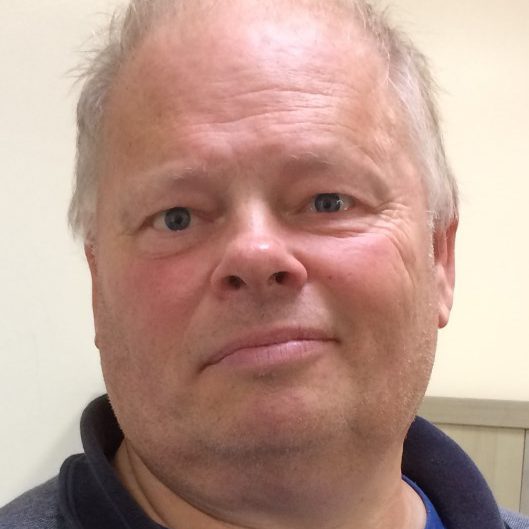 Anthony
Anthony met a Bucks Adult Learning Outreach Officer for information and advice at High Wycombe Jobcentreplus in March 2018 and subsequently enrolled on a Get Connected, Get Selected course at Millbrook Adult Learning Centre to develop the IT skills that he needs to help with his job search.
Anthony has since progressed to ICT Functional Skills this year and is on track to get a qualification in due course.
He is keen to continue his learning in another area and is about to start a Suited, Booted and Recruited course in order to practise his interview preparation skills and this will run alongside his IT course.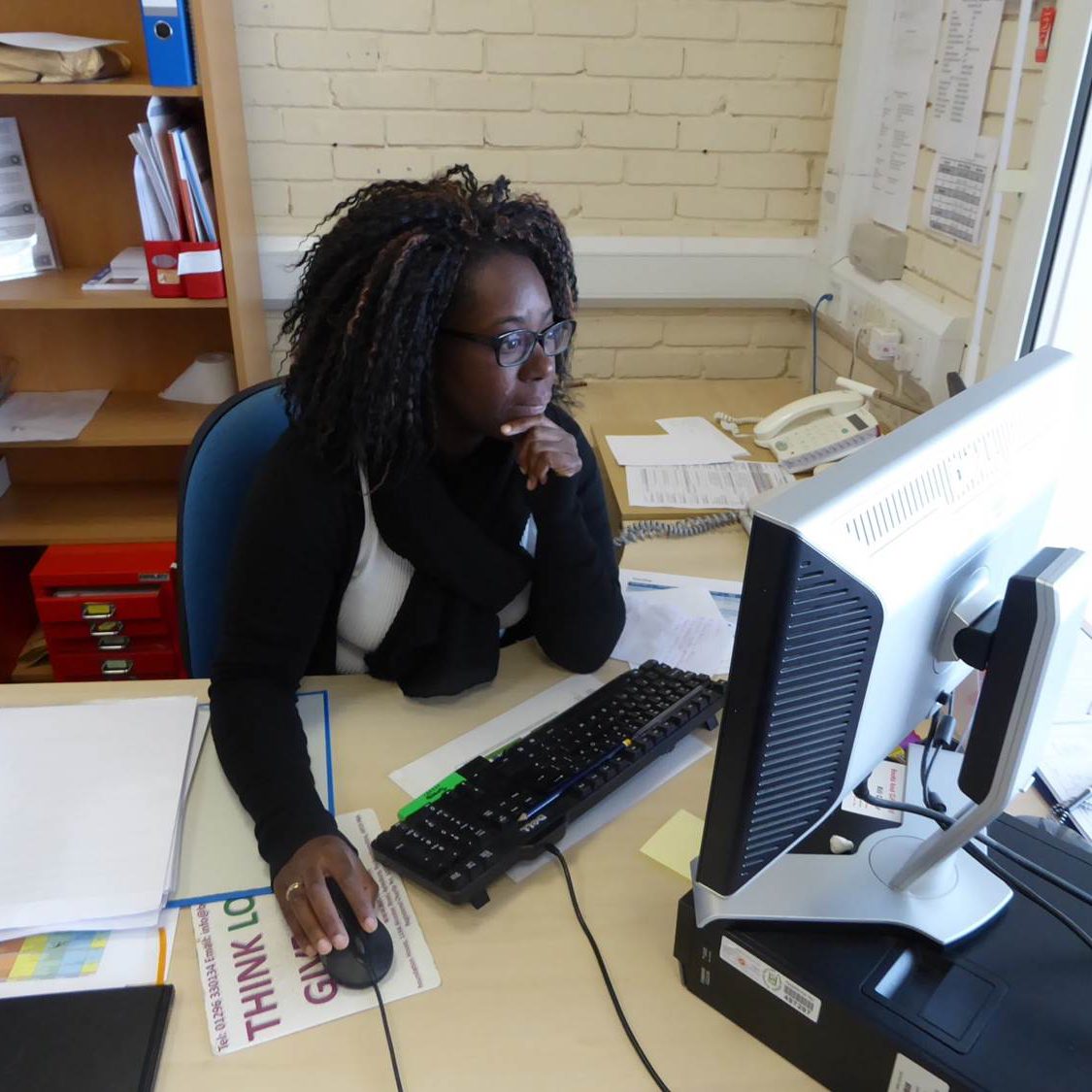 Cee-on
Cee-on was referred to Buckinghamshire Adult Learning by Jobcentre Plus. Although she had used computers before, she had nothing to prove her knowledge and needed to improve her maths from a D to a C in GCSE. She was encouraged to enrol on an ICT for Jobseekers and a Maths course. On completing her ICT course, she became a volunteer on our ESOL courses and subsequently was offered a role as an Adult Learning Assistant at one of our Adult Learning Centres. Her motto is "If you're not learning something new every day about yourself, others or your job you are not living."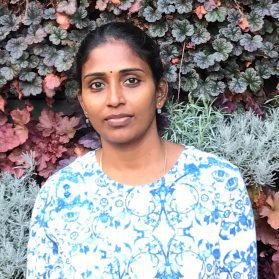 Subhashini
Subhashini came to England from India in 2012 with just her husband and not knowing anyone else. She spent the next few years at home bringing up her son until he went to school. Once her son started school she found out about our Family Learning course Keep up with your Child and maths.
She soon began to learn how teaching and learning maths could be done in an enjoyable way with the help of her tutor. She liked the challenges and wanted to know more. She also enrolled onto Introduction to Functional Skills Maths, Support your child with Phonics and Reading, Keeping up with your child and English (writing), Returning to Earning and CV Writing courses.
Subhashini would like to work in a school as a Teaching Assistant and has started as a parent helpers at her son's school, listening to readers or helping children learn tricky words. She has now found a job for Work Based Learning, similar to her job in India where she had technical knowledge and an academic background.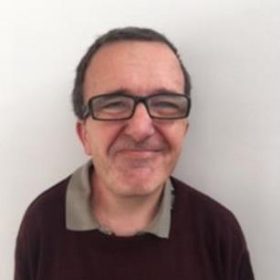 Alan
After Alan's mother passed away he felt lonely and wanted something positive to focus on to help with his grief. He enrolled on an ALDD independent living course and has been developing his cookery skills.
Alan now regularly cooks at home for both himself and his father and enjoys exploring healthy recipes. Alan has also enrolled on a Scrapbooking course and this is helping him to recall and enjoy all his wonderful memories of his mother.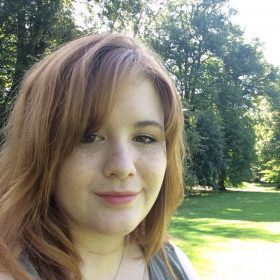 Leia
Leia studied for her English and maths GCSE from September 2017 with Buckinghamshire Adult Learning. When she was younger a car accident prevented Leia from studying for her GCSEs, so this year she felt it was time to be proactive and try to study for maths and English GCSE. At the same time, she also completed some First Aid training to allow her to take better care of her own children, and to improve her future employability. She also successfully completed a Makaton Foundation course as her four year old son has significant speech delay, as well as some hearing loss. Leia was awarded the title of Adult Learner of the Year in 2018 and was delighted with her GCSE results in August. Her ambition is to become an illustrator.