Coming up at the Bucks County Museum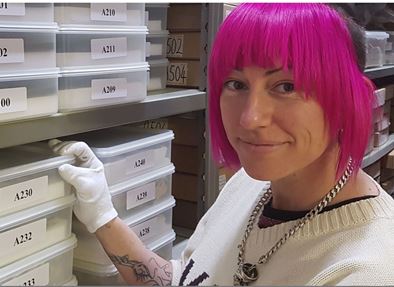 Exciting Mixed Media Artist now in residence and a new exhibition of animal sculptures made from recycled materials at Bucks County Museum, Aylesbury
Katie Surridge – Muir Trust Artist in Residence
20 September – 18 October
This year's Muir Trust Artist in Residence at Bucks County Museum is Katie Surridge, an exciting mixed media artist specialising in metal casting. During her residency, Katie will be exploring the archaeology collections and creating her own artworks inspired by her finds. Katie will be in her Open Studio at the museum on the following dates: 24, 25, 26, 27 September and 10, 11, 17, 18 October. Visitors can drop in and talk to Katie about her work and inspiration.On Saturday 28 September, 11am – 3pm, Katie will be running a metal casting demonstration with a mobile foundry in the museum garden (weather permitting). No need to book, just come along.
NEW exhibition: Reincarnated Rubbish – Endangered and Extinct
by recycling artist Val Hunt
On now until 2 November
An exhibition of amazing animal sculptures created from recycled materials by recycling artist Val Hunt. With inspiration, ingenuity, humour and skill Val Hunt has created a fascinating selection of large and small sculptural pieces which are both appealing and informative. Animals, exotic birds, fish, dinosaurs and plants – all endangered or extinct. Work is for sale. Bucks County Museum, Church Street, Aylesbury HP20 2QP 01296 331441 www.buckscountymuseum.org