Creating Story Sacks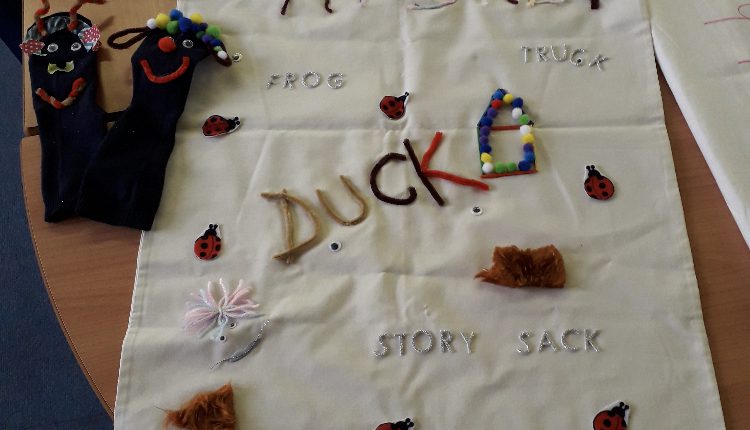 Our Family Learning team have been running a new course in schools , Creating Story Sacks.
The course helps parents of children in Nursery, Reception and Year 1 to learn key skills to help engage their children with books, make learning fun and help their children to make progress with comprehension. All learners and their children made games, puppets and activities, themed around a chosen book, and they received this book at the end of the course.
Here is what the parents had to say about the course:
'I know how to make reading more interesting for my child. Our home reading is more interactive now. I know how to make open and interesting questions, how to make games etc. This course is really helpful for parents. Lots of interesting ideas.'
'The course challenged me to make reading more fun for both myself and my children. This was a fun course to be on. It gave me a chance to meet new people and do something nice for my children.'