Family Learning – Parents have fun with stories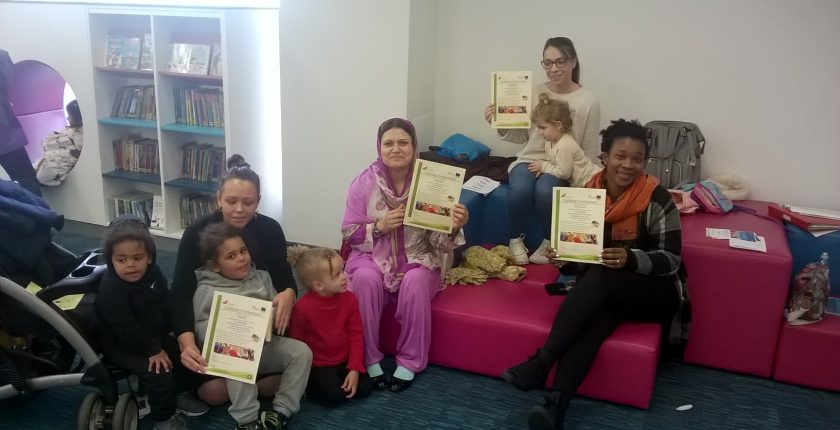 After the changes from Children's Centres to Family Centres, we started the new academic year with a bang! We ran the fabulous Fun With Stories course at Berryfields Family Centre with parents that we engaged with at universal sessions and from the nursery next door at Berryfields School. Some parents were very nervous about attending as they were concerned about their children's behaviour and concentration and how this would affect the other families. With a little encouragement they joined in the sessions learning all about how to make story time a fun time, sharing books and supporting language development and discovering how singing songs and rhymes helps children learn.
We also discussed parents' expectations in regards to story time and how sometimes we need to change our perspectives as well as being a role model for our children in regards to reading books, magazines and printed material.
To reinforce the course objectives we held the last session in Aylesbury Library where we had a lovely story time and an exciting Book Treasure Hunt organised by our tutor Kate Stow. The parents also received their certificates and a round of applause from their little ones for their great work. Parents and children also signed up on the day to become members of the library and immediately borrowed books to take home and practise the skills learnt on the course.
To continue their journey most of the parents attended our Autumn Craft workshop over the half term and have now progressed on to the next course, Story Explorers, to embark on more adventures through books.