Success for apprentices
19th September 2019

Posted by:

Louise Tripos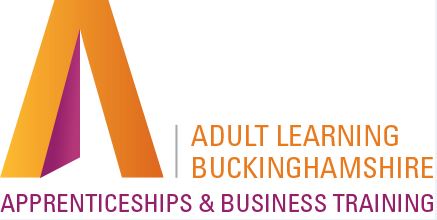 A number of our apprentices have been celebrating this year after achieving distinctions.
Eliza has completed her Level 3 Management Apprenticeship with Buckinghamshire County Council and received a Distinction!

Reflecting on her course, Eliza told us the following: "Since starting this course eighteen months ago I have learnt a huge amount about myself and I have definitely changed as a result of doing the course, and becoming a team leader. I have become more confident, more organised and more responsible. I have had to 'step up' and take on a lot more responsibility than I previously had, but I have taken strength from the fact that others (including my manager) have had faith in me to rise to the occasion. I am proud of how far I have come in the last year. I have worked hard and gained the trust and respect of my team in doing so. I was delighted to be nominated and then shortlisted for BCC 'Manager of the Year' as part of our Workplace Heroes scheme. That has been a massive boost and given me the impetus to keep working hard for my sake and theirs, because it is obviously paying off.
I would recommend the Level 3 Management apprenticeship to anyone looking to move up, gain new skills and take on more responsibility. It definitely equipped me with the knowledge and skills I needed to lead a team with confidence! Being awarded a Distinction made it all the more worthwhile."
Carl Griffin completed his Team Leader/ Supervisor Apprenticeship at Wycombe District Council and achieved a distinction. He had this to say about his experience, "My apprenticeship gave me opportunities to learn and develop skills in managerial roles that I would not normally be exposed to in my current job role, stranding me in good stead to progress towards managing a team if an opportunity arises in the near future. Progression through the course is supported through a mixture of workshops, where theories are introduced, and on-the-job experience, where those theories are put into practice. The course is very rewarding and I would recommend it to anyone who wishes to progress their career towards team management." He is now planning to do a further course that will give him chartered status in Environmental Health.
Sam Ovens completed his Level 5 apprenticeship in Management at Aylesbury Vale District Council and achieved a distinction. He was also nominated by his assessor for the Adult Learner of the Year Award in 2019 and she said this about him, "Sam has always been 100% committed, engaged and positive about his course. He has strived to complete his course three months before the deadline, demonstrating his passion for excellence and this subject. He has juggled his qualification during a very busy time in which he has launched a new crowdfunding platform for AVDC called Our Vale and also got married. He has never let these two factors reduce the quality of his work on enthusiasm.
Sam has achieved excellent results in his work. His crowdfunding platform to date has achieved 80% of pitches backed generating over £48,000 in just 4 projects. He has now built a pipeline of over 13 live projects and continues to make a huge impact to his local company, via this platform which leverages funds from the Council and connects communities with local business and donators. Sam is an excellent representation of what can be achieved with a positive attitude, a thirst for innovation, commitment, hard work and resilience. "